The Rabin Cone Contrast Test is a revolutionary new color vision test, and is the sole Color Vision Test for the US Air Force. With 15 years of US Air Force research, the test is sensitive enough to detect severity of cone deficiency as well congenital color deficiencies. The Rabin Cone Test can be used to detect and monitor acquired color deficiency caused by AMD, Glaucoma, Diabetic Retinopathy, MS, Parkinson's Disease, TBI Retinal Toxicity due to High Risks meds such as Plaquenil.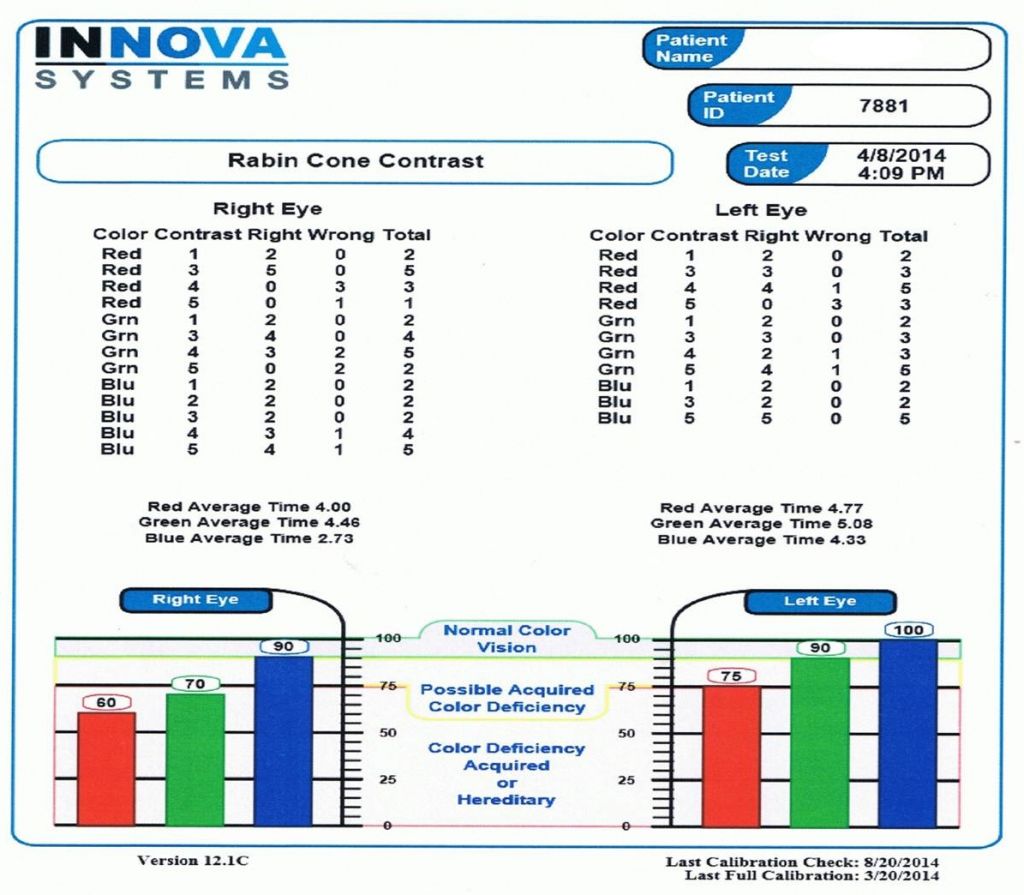 Benefits
Identification of patients at-risk for developing disease.
Earlier recognition and intervention of disease.
Rapid detection of disease progression.
Evaluation of treatment efficacy.
The sensitivity and specificity is comparable to anomaloscope testing and exceeds PIP sensitivity in practiced observers. The Rabin Cone Test provides a rapid, clinically expedient, measure of color vision for quantifying normal color performance, diagnosing type and severity of hereditary deficiency, and detection of acquired sensitivity loss due to ocular, neurologic, and/or systemic disease, as well as injury and physiological stressors, such as altitude and fatigue.
With routine Cone Contrast Testing, early detection may prevent permanent damage normally associated with these leading eye diseases.
Clear View Vision Care was the first practice in Arizona to implement this technology, and it is making a difference every day as we assess patients for sight threatening diseases.
Cone function degrades with:
Macular Degeneration Stargardt Disease
Diabetic Retinopathy Multiple Sclerosis
Glaucoma Parkinson's Disease
Optic Neuritis High risk medications, such as Plaquenil
Retinitis Pigmentosa Macular Pigment Density Loss